Do the questions raised in this 108 sec. video contain some of the concerns that are relevant to you? The All By Itself Pathway, which is available both as eBook and Paperback in various languages and denominational adaptatons, will help you put your dreams into practice.
The All By Itself Pathway invites you into a 90-minute encounter with Christian A. Schwarz, the founder and head of the Institute for Natural Church Development (NCD). Christian will reduce the discoveries of two decades of research in tens of thousands of churches to a handful of personal action steps. While countless churches have implemented individual aspects of Natural Church Development, the majority have yet to discover the strategic key that Christian calls the All By Itself Pathway—consistently living in line with the unique gifts, energies, and resources that God has already granted you and your church.
Paperback, 96 pages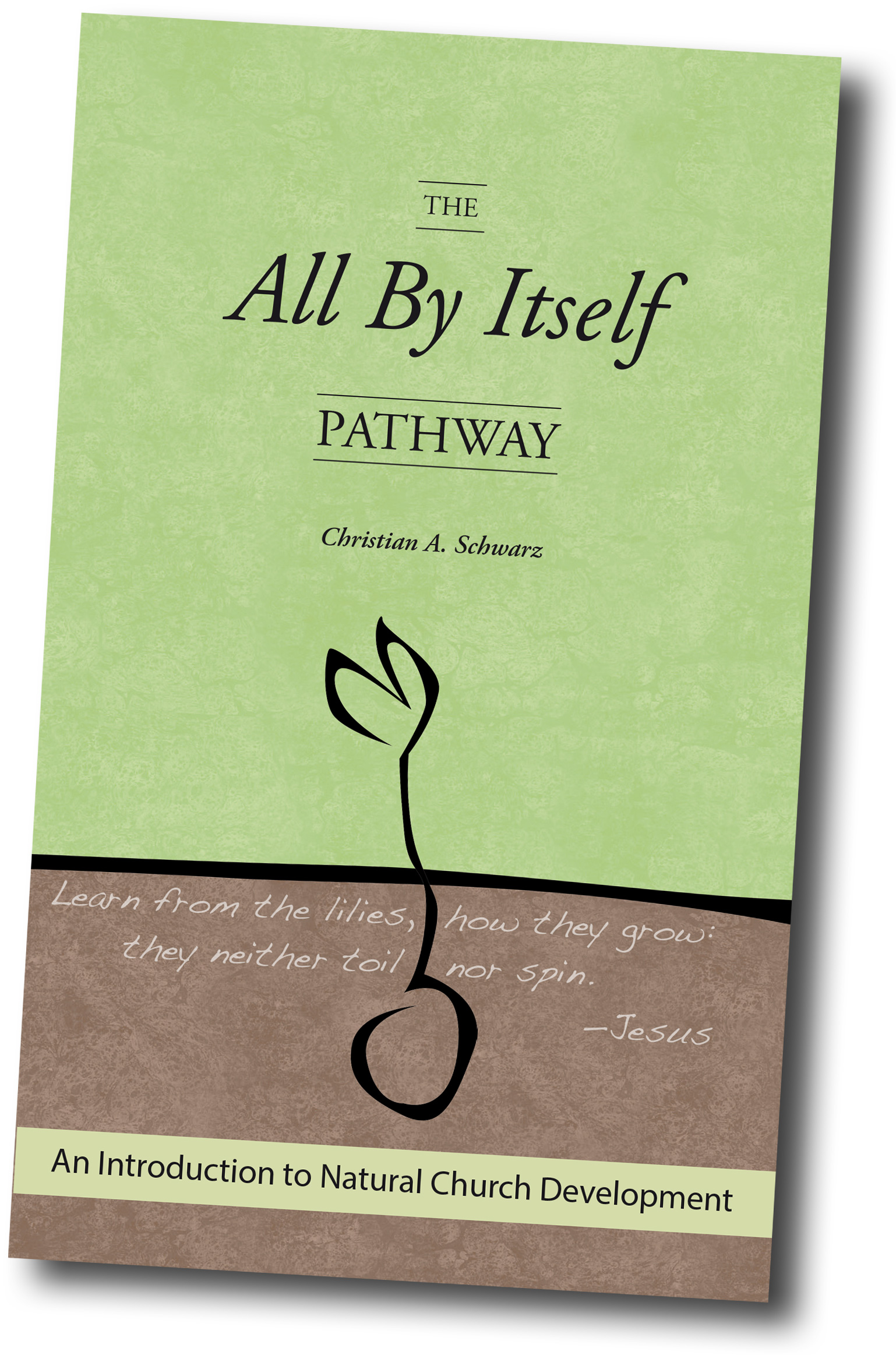 Would you like to discover the strengths and growth areas of your own church? The NCD Church Survey assesses eight essential qualities of your church and directs you to the area of greatest need. Up to now, it has been taken by more than 70,000 churches around the globe.
Your direct link to the NCD Church Survey
Now online: The 3 most popular NCD Tests as eTests
Present language options for the eTests include: Bulgarian, Chinese, English, Finnish, German, Greek, Indonesian, Norwegian, Russian, Serbian, and Spanish.
Money-saving opportunity:
Huge quantity discounts
(up to 60%) available